Install Skype in Kali Linux 2.0
To install Skype in a 64-bit Kali Linux installation, you will need to enable MultiArch. For 32-bit (i386) it's much easier. Please note that I've tested this in a 64-Bit Kali Linux installation, so those who are using 32-Bit Kali Linux installation, steps might be different.
Those who are using 64-bit Kali Linux installation, start from Step 1.
Those who are using 32-Bit (i386) Kali Linux installation can start from Step 2.
Step 1: How To Enable MultiArch in 64-bit Kali Linux 2.0
Enabling MultiArch is rather easy in Kali Linux. One thing to remember, you need to have the Official Kali Linux Repository added. For
64-Bit Kali Linux Installation, type in the terminal: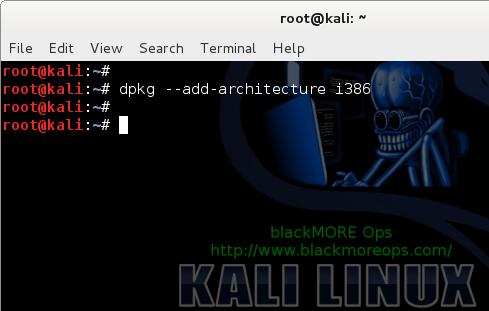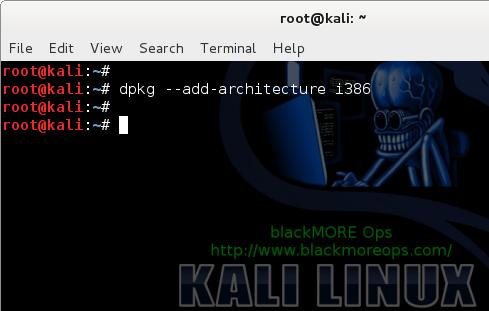 How to confirm that you sucessfully added i386 Architecture? See below
how to remove i386 Architecture, you can do it as below:
A screenshot to view every step before and after change.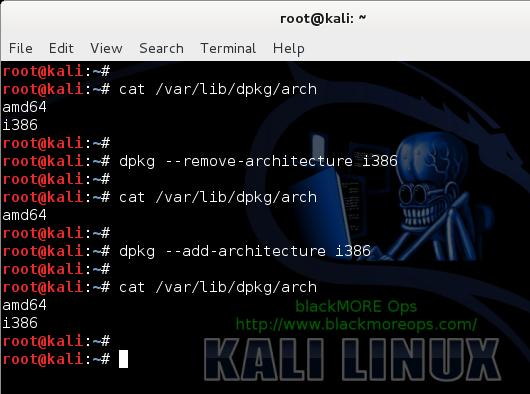 Now to update aptitude to get package list from Kali Repository. Do an
Step 2: Download and install Skype in Kali Linux 2.0
Type in the following command to download Skype in a folder named
Again this is shown in the following screenshot.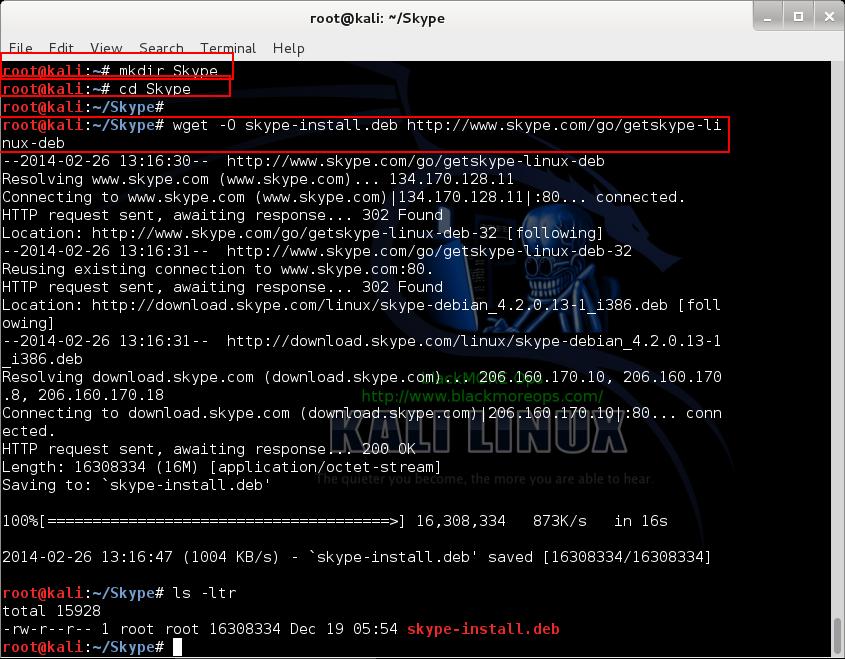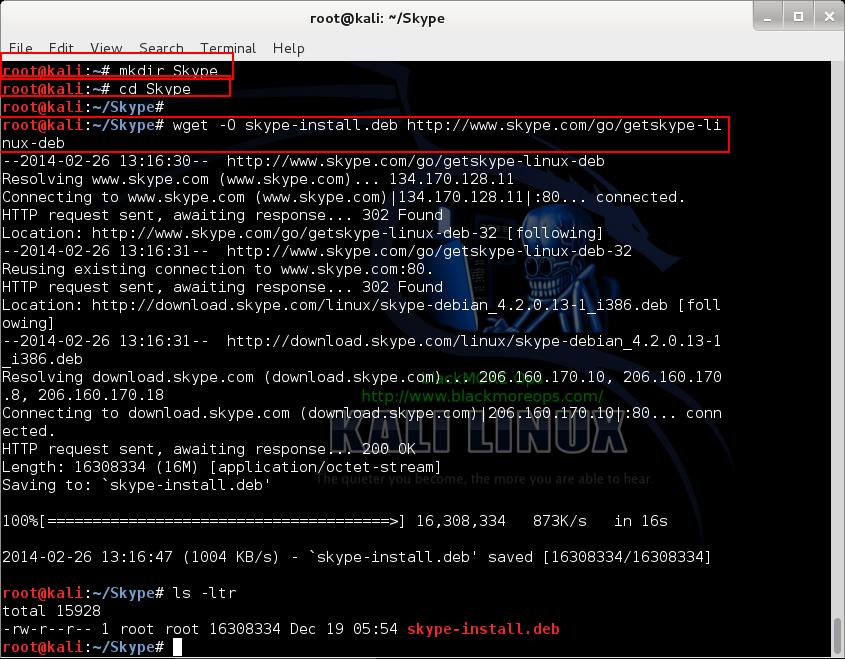 At This point ,we have downloaded Skype package, we can try to install it using
command.
To install Skype package using
, issue the following command: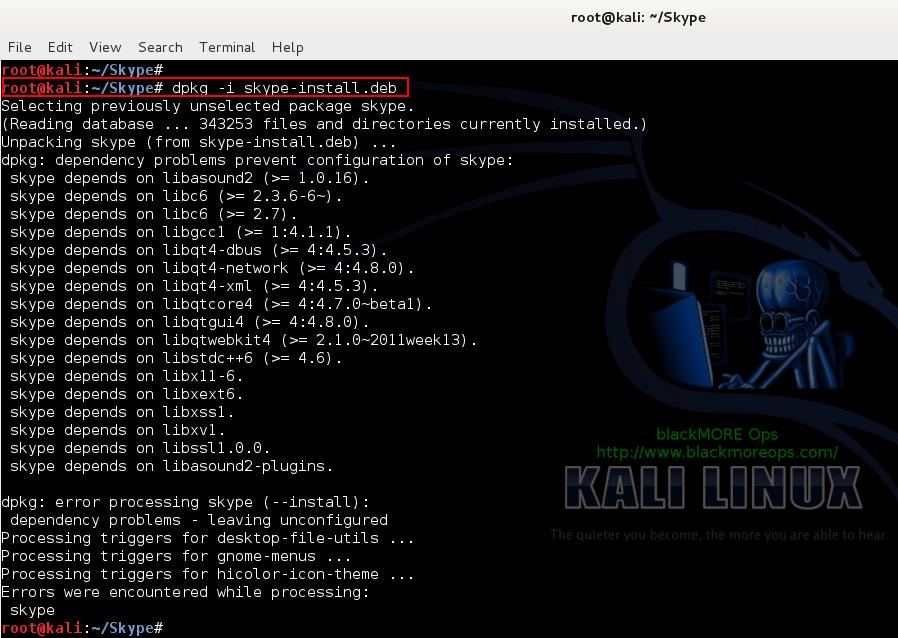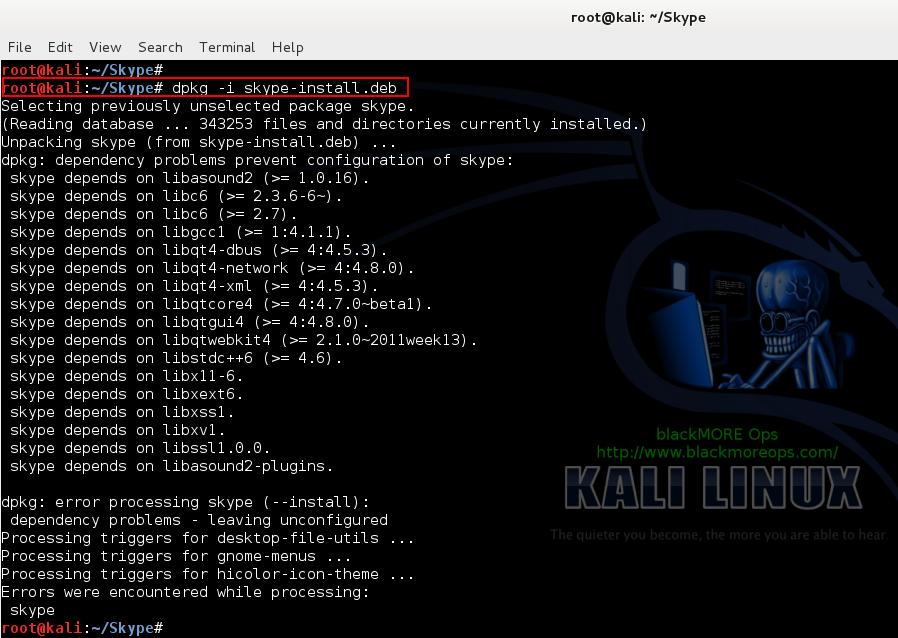 This is where it gets interesting.
NOTE: 32-bit Kali Linux users shouldn't have any problems or errors. For 32-bit Kali Linux users, Skype will install just fine. You can move to Step 5 on see instructions on How to Remove Skype from Kali Linux i386.
But 64-bit user might get an error message about dependencies like the following:
And the solution for error is to force your installation
Then reinstall using
ARE YOU MAD? WHY WOULD SOMEONE FORCE INSTALLATION UNLESS IT'S ABSOLUTELY NECESSARY? YOU ARE BREAKING STUFF AND YOU DON'T EVEN KNOW HOW TO ROLLBACK.
Step 3: Install gdebi to meet install requirements in kali linux 2.0
is a powerful tool, but it doesn't install dependencies automatically. What we need is some package installer that can go out and fetch all required dependencies while installing a package. The best one out there is .
To install gdebi issue the following command in terminal: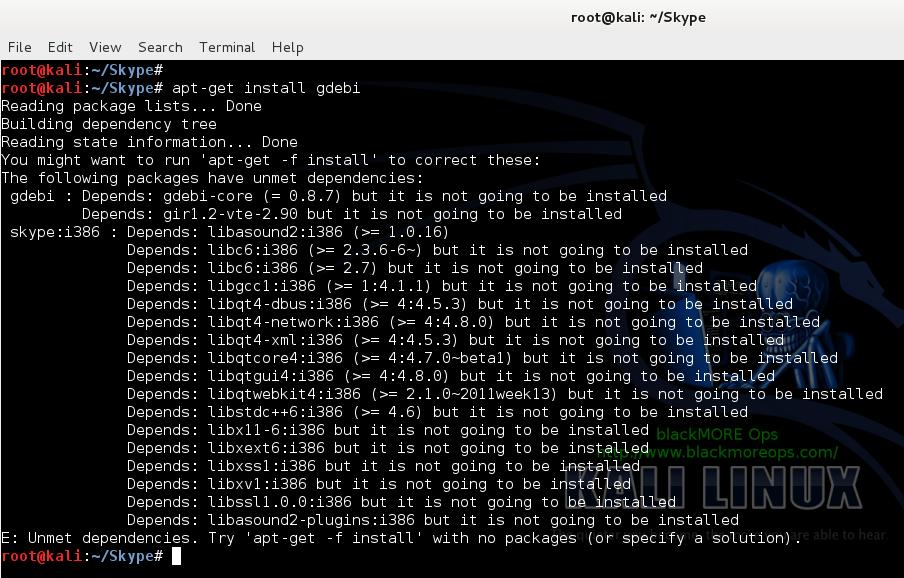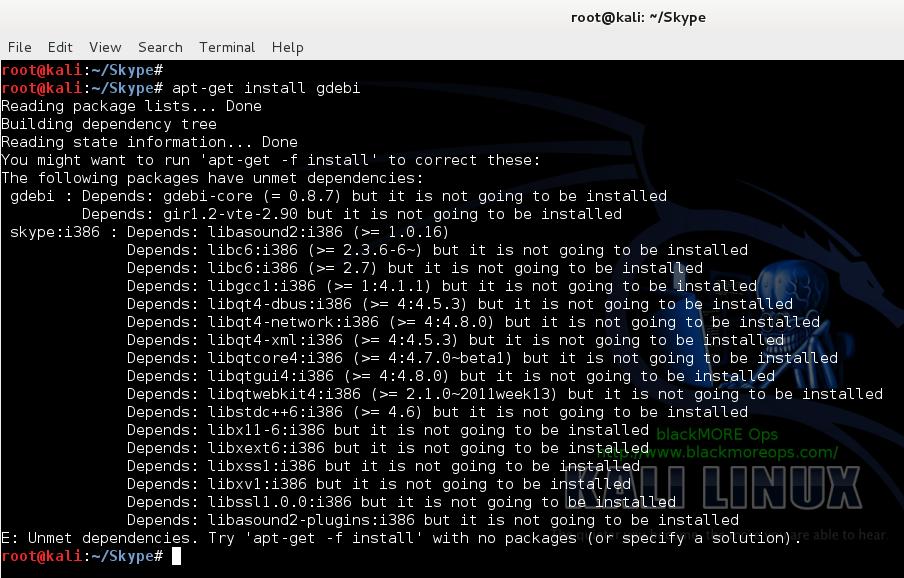 Now I am getting those dependency problems and only way to overcome that is to force install. I am not going to do that. I will try to resolve that first so that I can install packages normally.
Step 3.1: Fixing Dependency problems in Kali Linux 2.0
Let's try to remove that i386 MultiArch. Naturally, I tried the following first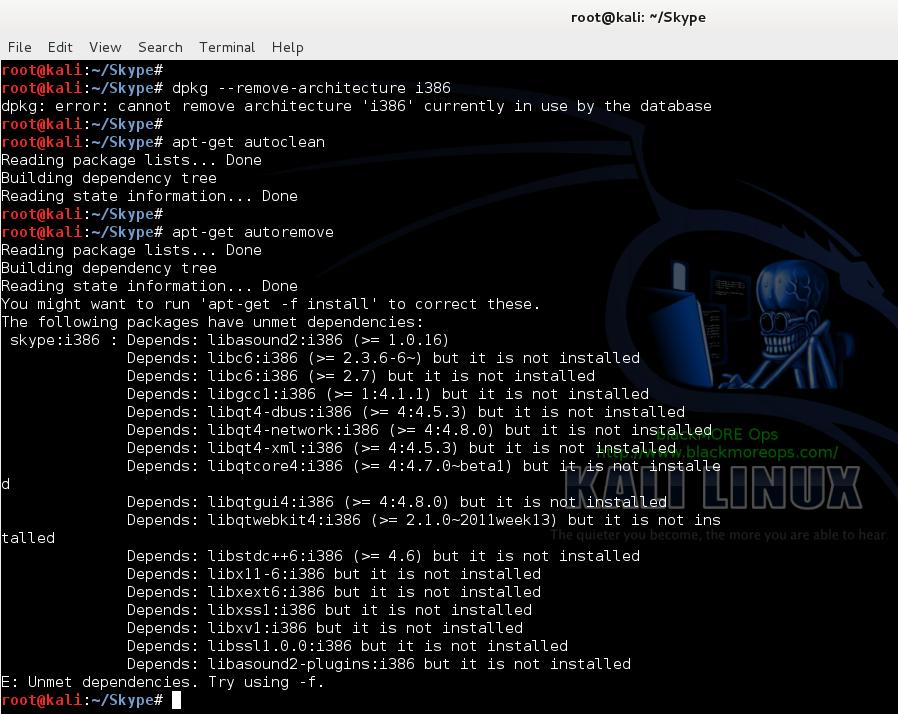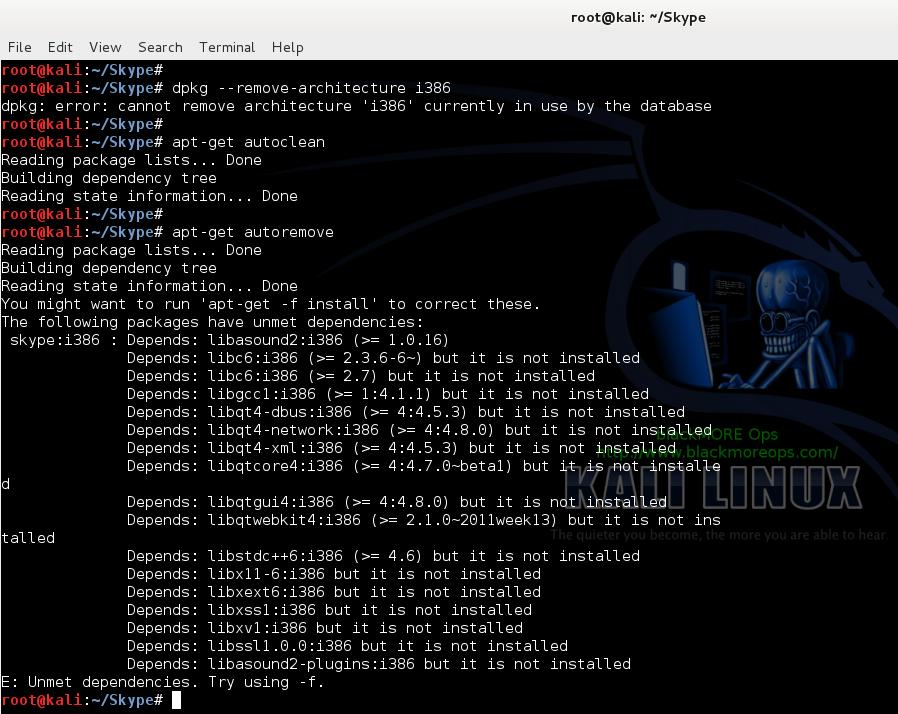 Nope, not good enough cause I got something that's using i386 MultiArch.
Step 3.2: Autoclean, Autoremove, Purge Package Manager in kali linux 2.0
So I tried , and .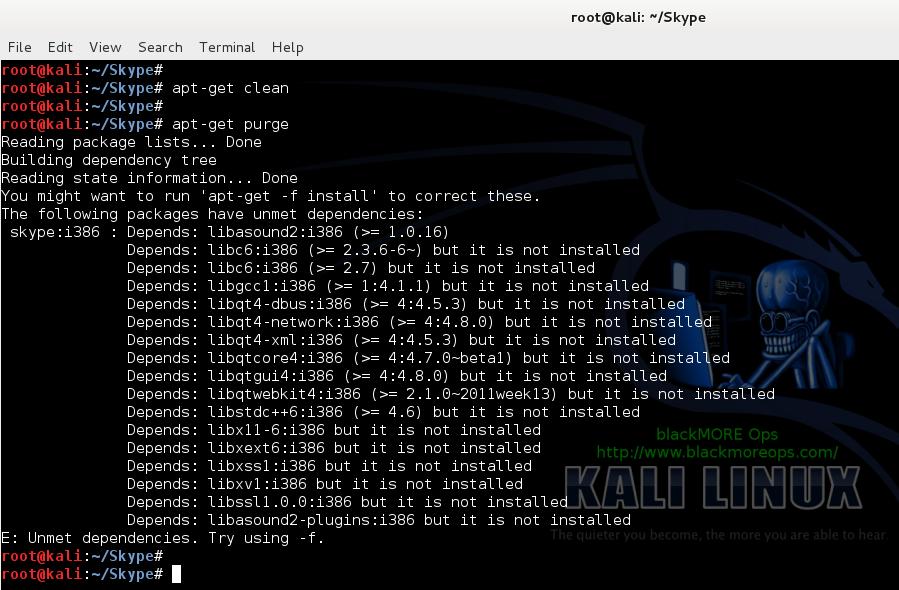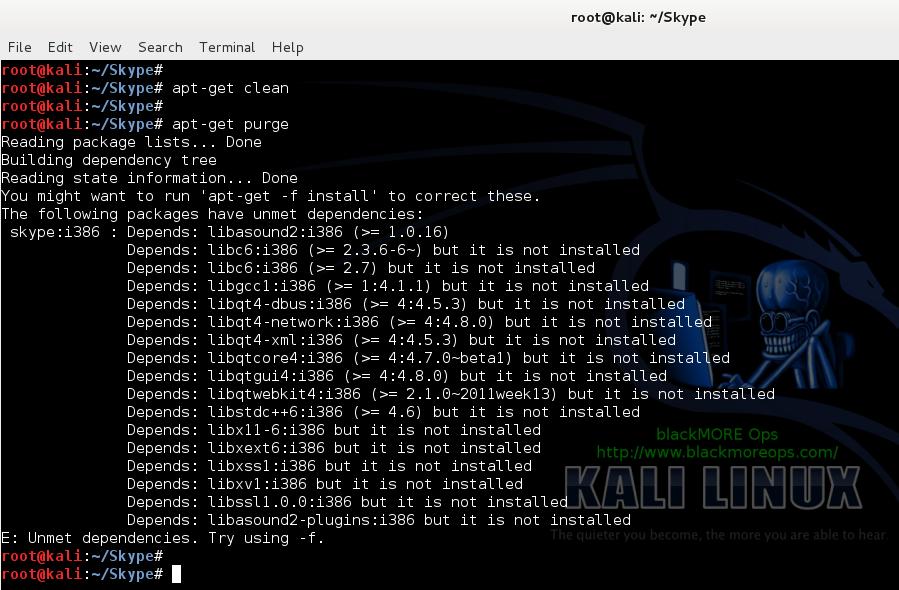 The problem will remain if you don't know how you broke your installation on the first place.
At this point,we have to temporarily remove the skype from kali linux 2.0
Step 3.3: Temporarily remove Skype in kali linux 2.0
So let's remove Skype temporarily from kali linux 2.0 using below command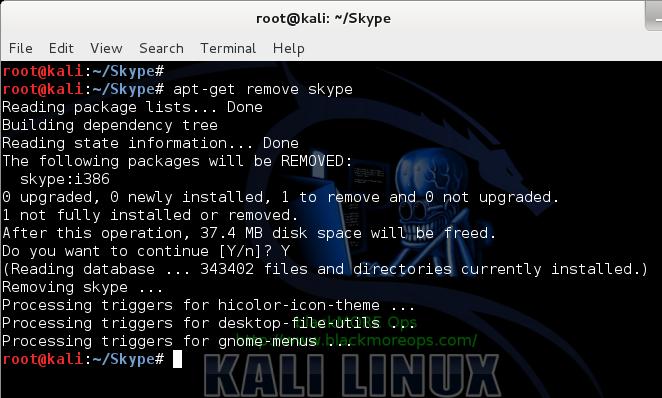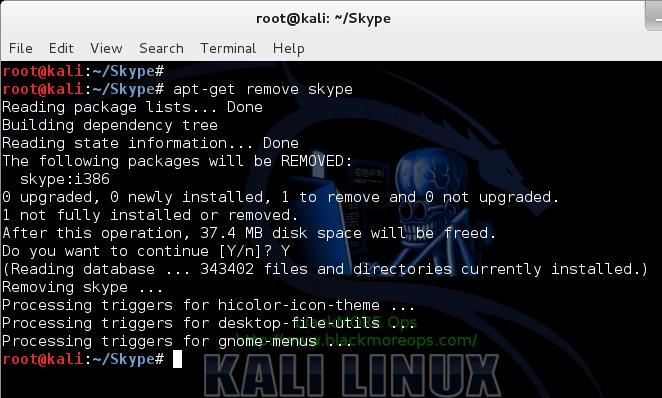 Step 3.4: Finally remove MultiArch, update aptitude and install gdebi in kali linux 2.0
Now remove i386 MultiArch, do an and install . We do that to refresh package manager list (otherwise, Package Manager will contain the package list for i386 as well).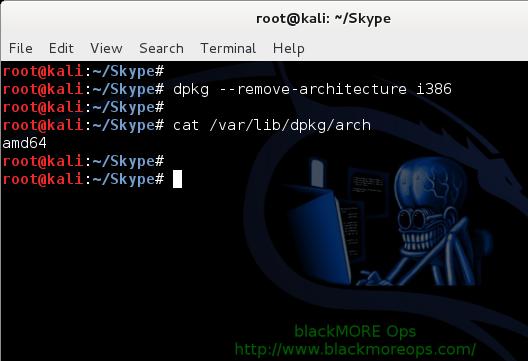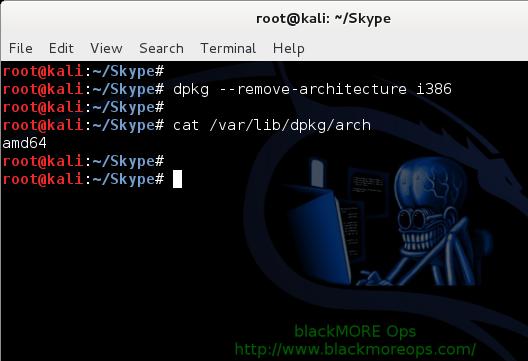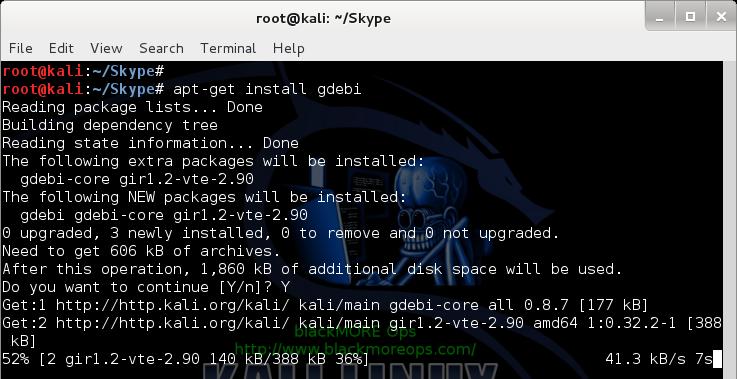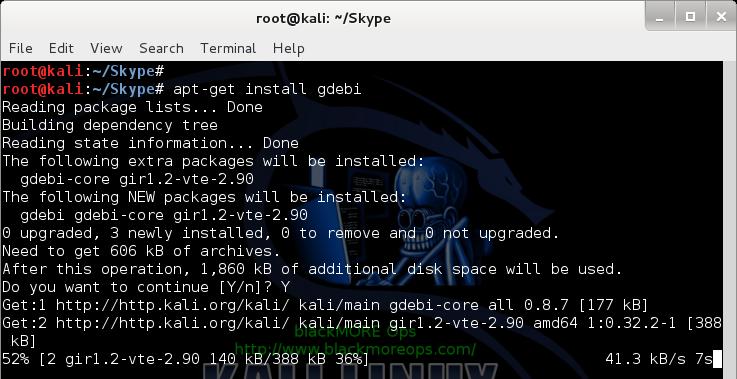 Now we can install Skype with all it's dependencies using .
Step 4: Re-add i386 MultiArch, update package manager and Install Skype using gdebi in kali linux 2.0
At this point you should be back to square 1, you have Kali Linux 64-Bit running without MultiArch enabled and Package Manager is working fine. No dependencies were broken. So we can re-add i386 MultiArch, update package manager and install Skype using GDebi. Follow the commands below: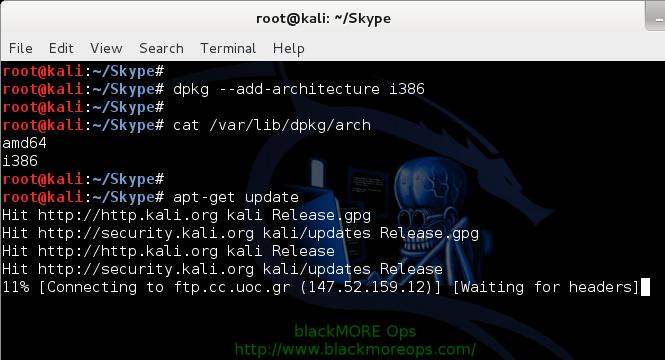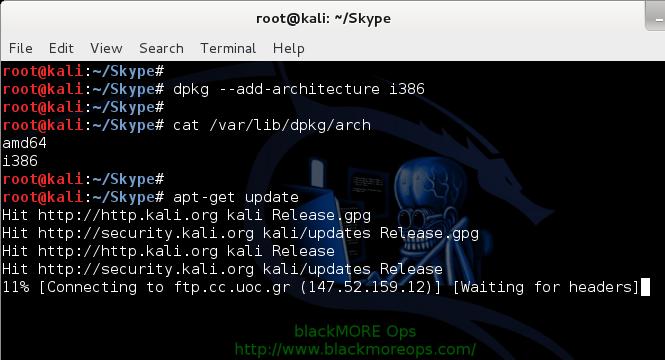 Step 4.1: Install Skype using gdebi in kali linux 2.0
gdebi is very straight forward, you can just issue the following command to install Skype from the downloaded package.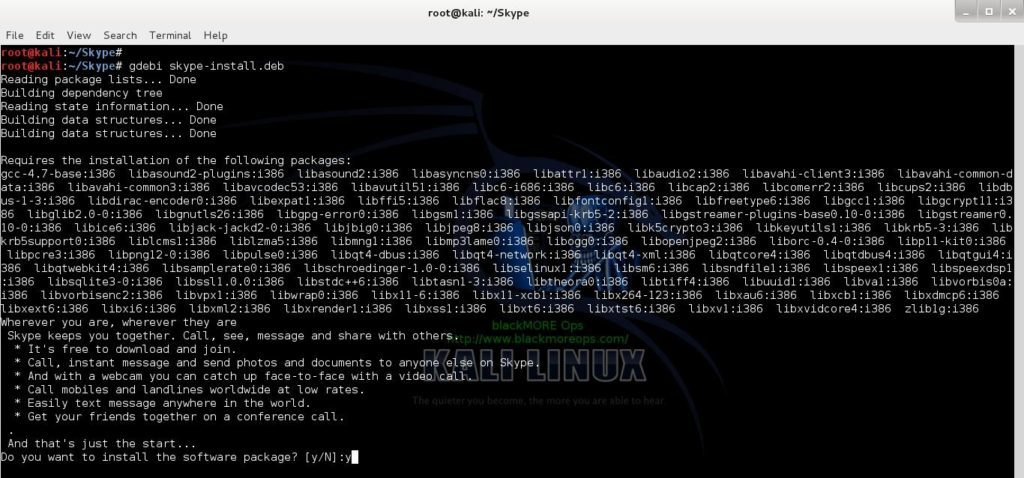 GDebi worked like a charm, it picked up all the dependencies and would like to install them. So we say YES!.
Step 4.2: Copy and save dependency list
Just one thing

, can you please

copy the dependency list

and save it into a text file..
When I dependency list, that means this part .
Your dependency might be slightly different, but every one of them should have at the end of each package name. Don't ask me why, but just do it, we will show the reasoning at the end of this post.
Step 4.3: Finishing installation and running Skype
Following is something you should at the end of installation:
That should take a while to download all dependencies and install Skype.
Locate Skype ICON from Application > Internet > Skype and run it.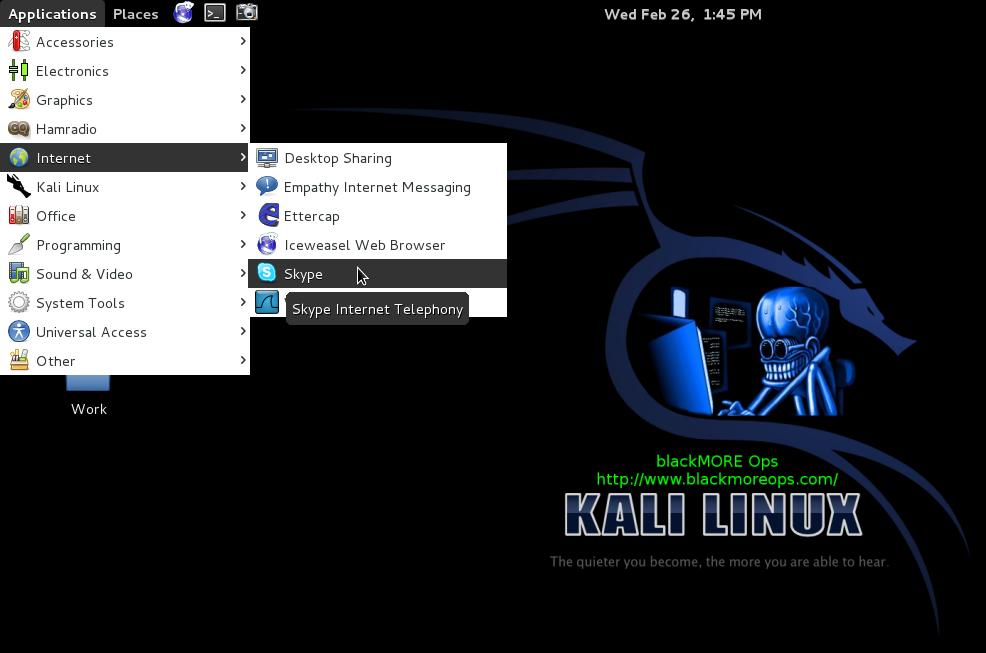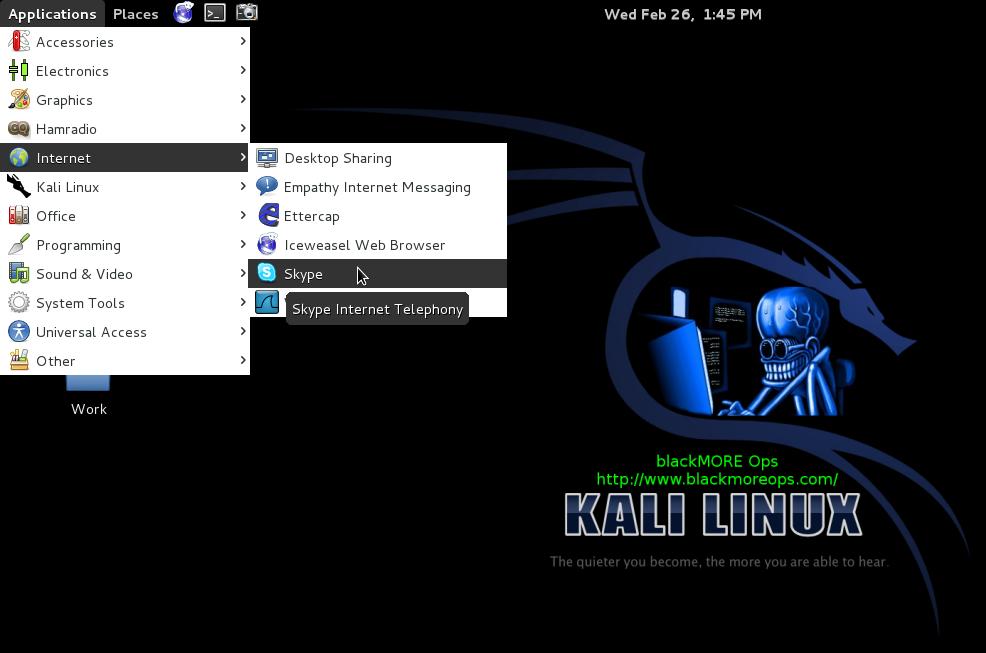 Agree to the Terms and Conditions and choose language (your right's for privacy and NSA to snoop onto you etc. etc..)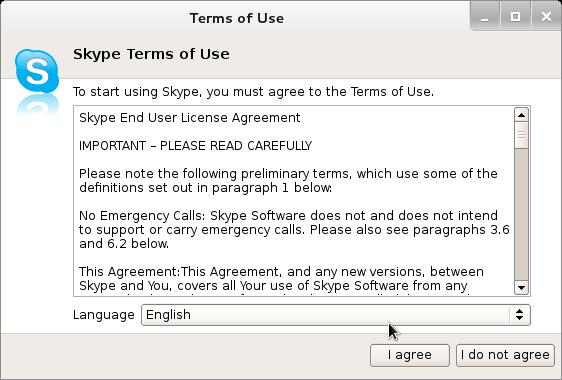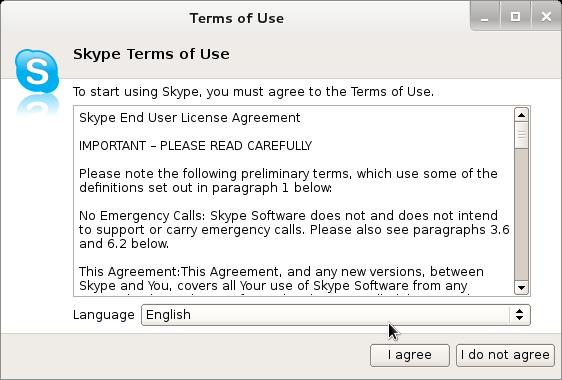 Finally you get your Skype. Login and enjoy.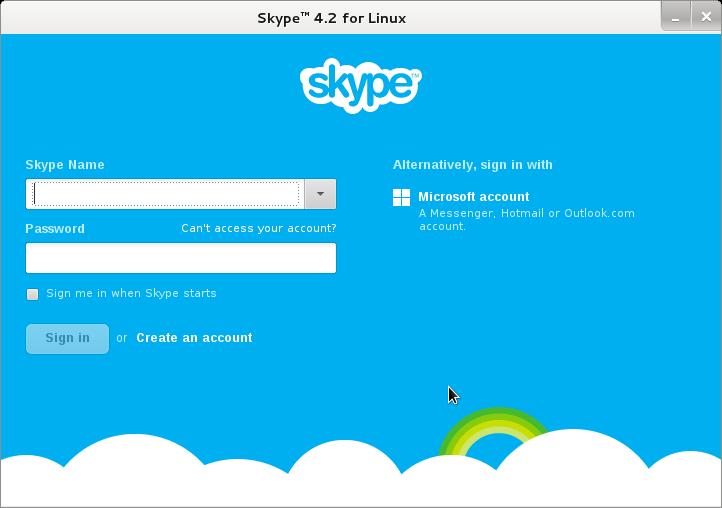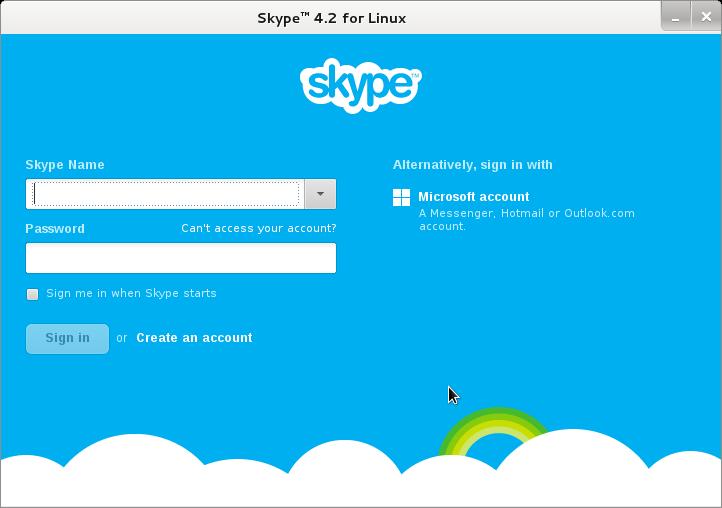 Step 5: Removing Skype and it's dependencies from Kali Linux 2.0
How would you remove Skype now that you have all those packages installed and MultiArch enabled? No change is good enough if you can't rollback. This is why I emphasis on rollback for each change (if possible). To remove Skype from Kali Linux please follow the steps shown below:
Step 5.1: Removing Skype in 32-Bit Kali Linux 2.0
You don't need to worry about dependencies cause you are using 32-Bit Kali Linux Installation. In case you want to, just , and .
You're set. 32-Bit Kali Linux users don't need to read anymore, but I suggest to read on as you'll get the idea on what to do in a similar situation.
Step 5.2: Removing Skype in 64-Bit Kali Linux
First remove Skype using usual command

This should just work as just removing Skype is like removing any other packages.
Step 5.3: Remove MultiArch in 64-Bit Kali Linux
Now let's try to remove MultiArch i386 cause we probably don't need it anymore. Also I like ensure I can do it..

Nope, we are having exactly the same issue as before (see Step 3). Even after , and you will have the same issue (well will clean a few things but not enough to allow you to remove MultiArch)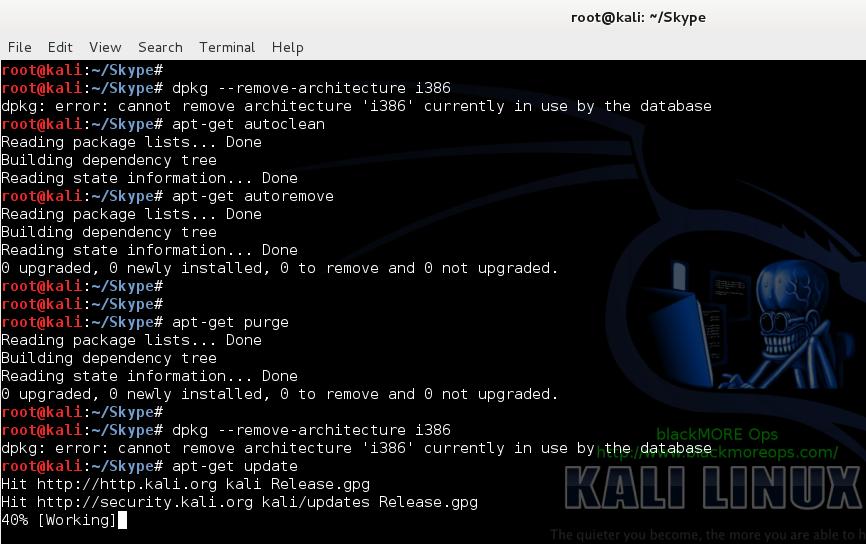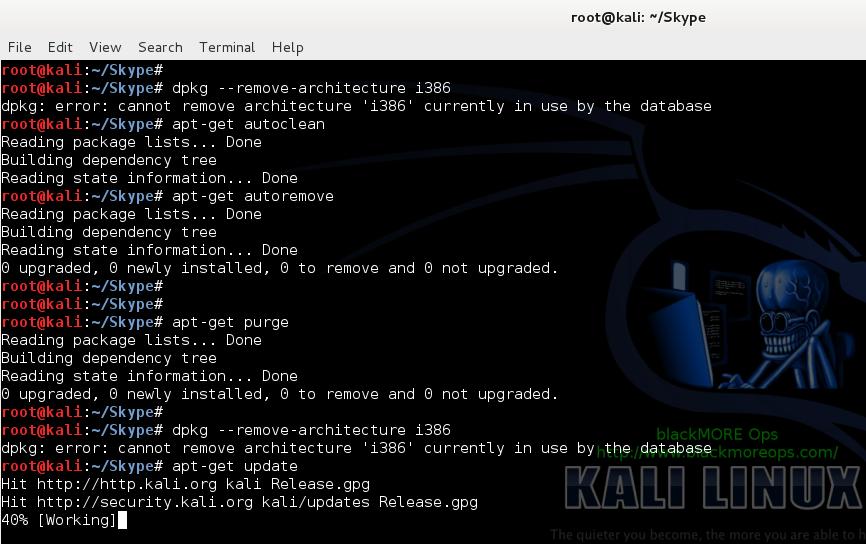 Step 5.4: Remove remaining i386 dependencies from 64-Bit Kali Linux 2.0
Remember I said to save Skype dependency list in Step 4.2? That was a grand idea. All you need to do now is to paste those lines with . In this way, you're making sure, you're only removing i386 packages that were installed as part of Skype installation and nothing else.
Following screenshot show the tail of this uninstallation.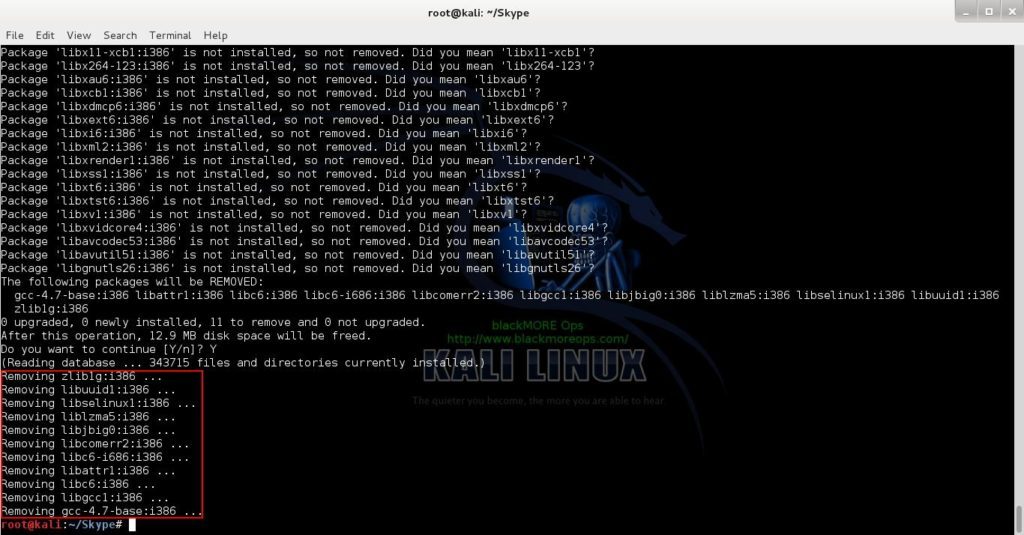 Note that it is only touching i386 packages. You should take extra care when pasting your saved dependency list, I would suggest to keep non i386 packages (but there isn't any)…
Step 5.5: Remove MultiArch i386 from 64-Bit Kali Linux 2.0
Now remove MultiArch i386, check file and do an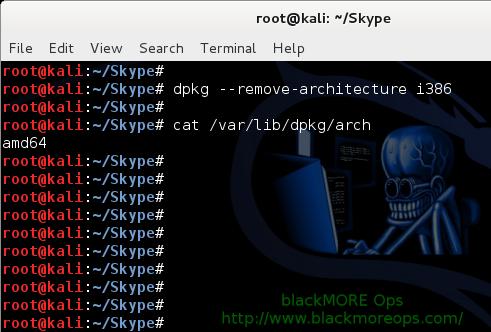 That's it, you're all set. try installing something as trivial as or to ensure you can actually install packages and nothing else is broken.
No error? Nice, that's what we expect from any installation.